Premier Erectile Dysfunction & Men's Health Clinic in Virginia & Washington Metro region
Erectile dysfunction is simply the inability to obtain and/or maintain satisfactory erection adequate for sexual intercourse. Dr. Tajkarimi has dedicated years of clinical practice, inventions, and research to help his own patients and men with ED worldwide.
Men with erectile dysfunction are traditionally treated with oral medications such as Viagra, Cialis or Levitra.  This works successfully in 50-60% of men, at least for a while.  Medications may be rendered less effective or contraindicated especially in men with associated conditions such as diabetes, heart disease, high cholesterol levels, or hypertension.
The next level of treatment may be self-injection therapy using medications that increase the blood supply to the penis.  This consists of using a small needle to inject medication directly into the penis 15-30 minutes before engaging in sexual intimacy.  These medications can allow an erection to last for safely 30-40 minutes.  Dr. Tajkarimi can properly evaluate men to insure safe and cost effective use of injectable and avoid some of the side effects such as priapism and injection pain.
Another option is to use a vacuum device, which is a long plastic tube, applied to the penis.  The air around the penis is evacuated to create a partial vacuum, which allows blood to rush into the penis that is trapped by the application of a thick rubber band at the base of the penis.
You should have an implant whenever you want to fix your ED problem.
Men without natural erection and severe ED (No response to oral ED medications, Diabetes, vascular/heart disease, pelvic surgery/radiation, etc.) typically lose 1/3 to 1/2 inch of their penis length per year due to atrophy and tissue fibrosis. This loss is irreversible and permanent.  Men with severe ED should consider penile implant if they wish to maintain their penis size and to have spontaneous and on-demand sexual ability as soon as possible. Penile implant surgery doesn't affect the way your penis looks or feels. The difference is your complete ability to have a firm erection on-demand.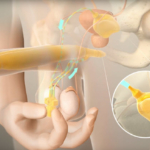 Minimally invasive penile implant surgery is not the treatment of last resort.
If you suffer from hip or knee osteoarthritis or degenerative joint disease, do you walk with a painful limp or use a cane for years before you finally decide to have knee or hip implant surgery?
New minimally invasive implant technique offered by Dr. Tajkarimi can permanently restore your erection in 30 minutes with quick recovery.
No more pills, needles, VED's, or disappointments.
So you're ready when the moment arrives…
It is important that you and your partner learn about penile implants and its tremendous impact on your self-esteem and confidence in the bedroom and beyond.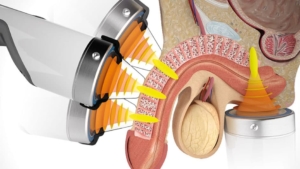 Dr. Tajkarimi is now offering advanced Focus Shockwave Therapy for non-invasive treatment of sexual dysfunction, including erection problems, curvature of penis, and chronic pelvic pain.
Pain Free
Office Treatment
Improves your natural erections
Restores natural growth of blood vessels and smooth muscle
Improves Rigidity
No downtime
Super friendly staff make you feel welcome as soon as you get in the door. I have been to other urologists office where there is a one hour wait after your appointment time and then you see the doctor for 2 minutes and he gives you a crappy prescription and sends you on his way. Not this place, Dr. Tajkarimi spends quality time with you and his staff are super nice and friendly! He knows his stuff!